Tesla Car Rentals at Lisbon Airport
UNBEATABLE VALUE CAR RENTAL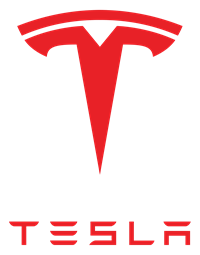 Tesla - Lisbon Airport
check_circle
12 Tesla car rental quotations searched.
Popular Tesla models to rent:
About Tesla Rental Cars at Lisbon Airport
When traveling to Lisboa, the first thing to greet you will likely be the bustling Lisbon Airport. From there, you can embark on your journey around the city. To make the experience even more memorable, why not make the journey itself a part of the adventure? This is where the innovative and eco-friendly fleet of Tesla vehicles available at the Lisbon Airport come into play.
Introducing Tesla
Tesla is not just a car manufacturer. It's a brand that represents technological innovation, sustainable energy, and a vision for a cleaner future. Driving a Tesla is about making a statement; it's about embracing the new while caring about the environment.
Tesla's vehicles are designed with superior performance in mind, boasting impressive acceleration, range, and safety features. But what truly sets them apart is their commitment to sustainability. Tesla's electric vehicles produce zero emissions, making them an excellent choice for environmentally-conscious travelers.
Experience the Tesla Model 3 with HERTZ DREAM COLLECTION
Accelerate Your Adventure in Lisboa with the Tesla Model 3
The Tesla Model 3, available through the HERTZ DREAM COLLECTION, is the perfect blend of luxury, performance, and sustainability. Its nimble handling and compact size make it the perfect choice for navigating the narrow, winding streets of Lisboa.
The Model 3 is packed with innovative features like autopilot, premium interior, and long-range battery life. Plus, the vehicle's eco-friendly design means that you can explore the city's numerous historical sites and scenic spots without contributing to air pollution. It's an excellent choice for customers looking for an amazing Lisbon Airport Car Rental experience that's both high-tech and sustainable.
Unleash the Tesla Model Y with HERTZ DREAM COLLECTION
Journey Through Lisboa in Style with the Tesla Model Y
Offered by the HERTZ DREAM COLLECTION, the Tesla Model Y is a game-changer in the world of electric SUVs. It's ideal for families or groups of friends who want a spacious, comfortable vehicle for their travels.
The Model Y offers ample cargo space, advanced safety features, and a panoramic glass roof for stunning views of the Lisboa skyline. Its all-electric powertrain ensures silent, smooth, and eco-friendly rides. If you're a group of travelers searching for the best value Lisbon Airport Car Rental, the Tesla Model Y is a great option. It combines the luxury and comfort of an SUV with the environmental benefits of an electric vehicle.
Whether you're in Lisboa for business or leisure, driving a Tesla offers a unique blend of luxury, innovation, and sustainable travel. It's a way to make your trip extraordinary while also being mindful of the environment. Choose Tesla for your Lisbon Airport Car Rental needs, and you're choosing a memorable journey in Lisboa.
Tesla Vehicle Rentals by Group Available at Lisbon Airport
Which Car Rental Companies Offer Rental of Tesla Cars from Lisbon Airport?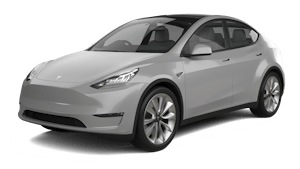 Tesla Model Y Rental Vehicles - Specifications
Drive wheels
Rear wheel drive
Max trunk capacity
1926 l
Drive wheels
Rear wheel drive
Max trunk capacity
1926 l
Max trunk capacity
1926 l
The specifications shown are for informational purposes only, we cannot guarantee the exact Tesla Model Y vehicle model and specifications you will receive. For specific details you should check with the given car rental company at Lisbon Airport.
Tesla Vehicle Rental at Lisbon Airport - FAQ
question_answer Which car rental companies offer Tesla car rentals at Lisbon Airport?
question_answer Which car rental company at Lisbon Airport offers the cheapest Tesla car rentals?
question_answer Which automatic Tesla cars are available to rent at Lisbon Airport?
Alternative Car Brands Available to Rent at Lisbon Airport
We have 215 different types of vehicles from 32 manufacturers provided by 42 car rental companies at Lisbon Airport.