Taxi Transfers To and From Lisbon Airport
Find Unbeatable Value Taxi Transfers


Lisbon Airport Taxis - Fares, Distances and Where to Find Them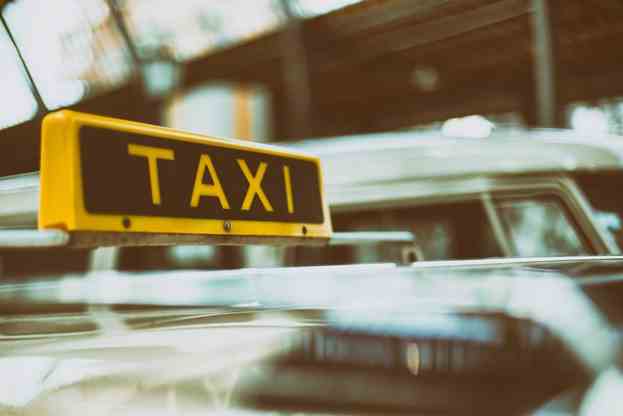 A taxi stand can be found just outside the two terminals at Lisbon Airport and with a little research prior to the day of arrival, long-distance taxi journeys to destinations outside the city limits of Lisbon can be found that cost considerably less than chartering a taxi on the day without a reservation.
The A2 and A12 motorways provide easy access to Lisbon's airport, as they link with the E1 access road. Lisbon Airport taxis leaving the airport will head for the Avenida Cicade do Porto and from take the Rotunda do Aeroporto to reach the Avenia do Brasil, which in turn leads to the city center, where most guesthouses, B&B's and hotels are located.
A typical trip with taxis Lisbon Airport operators will take around 15 minutes and the fare will be between EUR 10.00 to EUR 15.00 for a one-way trip, although some pre-booked shuttles will charge just EUR 8.50 per person.
Pre-booked shuttles and private transfers will issue a travel voucher to their customers, which they should present to the driver, when they arrive at the airport in Lisbon. It's best to call between 24 to 48 hours in advance to confirm the exact pick-up times and flight details for the last time and the exact spot, where the driver is to pick his or her passengers.
Taxis from Lisbon Airport to destinations other than Lisbon city centre will charge around EUR 15.00 for a private transfer to Estorial or Cascais hotels, around EUR 17.00 for private transfers to hotels at the Costa Caparica and Lisbon Airport taxis taking passengers to hotels in Sesimbra will typically charge around EUR 21.00 for a one-way trip. These prices include one suitcase and one piece of hand luggage, any excess luggage will be calculated in addition to the fare.
Lisbon Airport taxis that have been pre-booked to include the return journey on the day of departure will instruct their private transfer driver to meet customers in their hotel lobby or guesthouse reception lounge. It is recommended to re-confirm the departure time with the operator of the taxi service prior to the day of travelling back to the airport.
A small number of Lisbon taxi operators also offer super saver trips that last around 2 days and typically include destinations like Sintra, Cascais, Fatima, Nazare and Obidos, all located within a fairly short drive of Lisbon. Led by a local guide, these tours are conducted in an air-conditioned minibus, people carrier or vehicle that accommodates no more than 15 people.
Tours take place over two consecutive days and guests are returned to their original departure point at around 5.00 pm every day. Such tours can cost as little as EUR 100.00 per person and include the guide, typically a Ginja liqueur tasting, entrance fees to the Pena Palace and Pena Park in Sintra, but doesn't include food and refreshments or the entrance to Sintra National Palace.
Given that transfers to Cascais with taxis Lisbon Airport can cost around EUR 43.00 for up to 3 passengers for a one-way trip, such tours represent excellent value for money for tourists opting not to hire a car during their stay in Lisbon. Hiring a private minivan for up to 6 passengers and driver would cost EUR 94.00 for a one-way trip to Cascais, EUR 413.00 to Coimbra and EUR 93.00 to Sintra.
A trip by pre-booked private taxi to the Costa Caparica takes around 35 minutes depending on traffic and costs from EUR 45.00 for up to 3 passengers sharing a private taxi.
Taxi fares to & from Lisbon Airport (LIS)
Taxi Transfer Customer Reviews
Available Transfer Options