Lisbon International Airport Hotels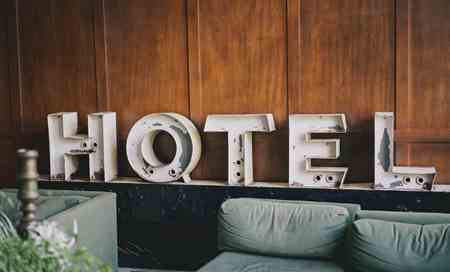 Lisbon is a vibrant and lively capital city of Portugal. The city's rich history is known for its stunning architecture and historical landmarks.
It also offers a variety of hotels and accommodations to choose from, whether you're looking for a luxurious 5-star hotel or a more affordable option.
You can find all the hotels and accommodation options at booking.com.
Here are some of our well-recommended hotels that are within a reasonable distance of Lisbon International Airport.
Lisbon's mild climate year-round makes it a popular destination for tourists. The region is home to several cultural attractions, including museums, art galleries, and historic neighborhoods. Its lively nightlife scene features a variety of bars and clubs, as well as live music venues.
Customs and traditions to be mindful of when visiting Lisbon, Portugal include tipping (5-10% is common) and dress code (smart casual is appropriate for most places).
Smoking can be heavily regulated, especially in public places and hotels.
Making eye contact and greeting people as you pass them on the street is also considered polite. If you're invited into someone's home, it's customary to bring a small gift, such as flowers or chocolates.
Lisbon Inn Bica Suites
Address: Misericordia, Lisbon, Portugal
Standard lodging options like rooms, studios, and apartments are available at the site. The property offers free Wi-Fi, flat-screen TVs in every room, and private bathrooms.
Within a 5-minute stroll, visitors may reach several restaurants and a bar district near the Tagus River.
Each room features a convenient parking area, central heating, daily maid service, and a Keurig or similar coffee and tea machine. You can find an ATM conveniently located in the Lisbon Inn Bica Suites lobby.
My Suite Lisbon Guest House
Address: Misericordia, Lisbon, Portugal
Offers suites and studios close to the heart of ancient Lisbon. Chiado and Barrio Alto are around a 700-meter stroll away.
You can relax on the sofa while watching the flat-screen TV or listen to your favorite tunes on the docked iPod, standard in each unit. Each has its own AC, refrigerator, and kitchenware, and guests are not charged extra for using either.
There are several restaurants and businesses in the downtown area, which is rich in history. One of the city's oldest and most attractive neighborhoods, Alfama can be found just under three miles away and is known for its Fado mansions.
Terrace Principe Real
Address: Misericordia, Lisbon, Portugal
Rosso Square, St. George's Castle, Miradouro de Senhora do Monte, and the Ribera market are all within walking distance of this central Lisbon apartment.
The price includes a flat-screen television with satellite channels, one bedroom, one-bathroom, basic amenities such as towels and kitchenettes, and a television with one bathroom and one bathroom only.
A magnificent terrace overlooking rivers and city lights is included. The use of the Wi-Fi and the heating system is complimentary. Just goes to show how pet-friendly this place is.
Real Apartment by Sublime Houses
Address: Santo Antonio, Lisbon, Portugal
The Real Apartment by Sublime Houses is around 2.3 kilometers from the Ribiera market. A wonderful place for hikers to explore. Units feature two bedrooms and two bathrooms, a hairdryer, and free basic toiletries for all guests.
There will be a refrigerator, a dishwasher, an oven in the kitchen, and anything else we might need. Include desk space for work or study. There are ATMs and free Wi-Fi available at the property.
Most of the city's most notable landmarks and attractions are within easy driving distance of Real Apartment. Rosso Square is a short 2.3 kilometers from Saint George's Castle.
Guests can take advantage of amenities, including free Wi-Fi, family rooms, patios with breathtaking views, air conditioning, baggage storage, and ATMs. You'll have pretty much everything you need right here.
ON Flats - Alfama
Address: Santa Maria Maior, Lisbon, Portugal
Only fifteen minutes away on foot, Alfama offers fully equipped kitchens, including dishwashers, refrigerators, toaster ovens, and ovens.
A standard coffee maker and electric tea kettle are also provided in each room. Each group furnishes a free lounge room with a cable flat-screen TV, ironing board, wardrobe, and seating.
Furnished with a heating system, complimentary Wi-Fi, and options for families and smokers alike. In addition, regular housekeeping is performed to maintain a healthy and sanitary environment.
There is a shuttle service to and from the airport, and it may be arranged with the hotel front desk.
Castello Prime Suites
Address: Santa Maria Maior, Lisbon, Portugal
Located 1.1 kilometers from St. George's Castle, Castello Prime Suites in Lisbon offers an indoor pool, a sauna, and air-conditioned suites with complimentary Wi-Fi.
Each apartment features a full kitchen with a dishwasher, a living room with a sofa, a flat-screen TV, a private bathroom with a shower, and a hairdryer. There is a coffee maker, a tea kettle, a microwave oven, and a burner.
Every morning, the aparthotel provides a complimentary breakfast buffet for its guests. Hot tubs and saunas may be found in the spa and wellness center at Castello Prime Suites.
The hostel is located 1.3 kilometers from Miradouro da Senhora do Monte and 1.9 kilometers from Rossio.
Recommended Hotels Near to Lisbon Airport
Find Hotels near to Lisbon Airport
Frequently Asked Questions - Lisbon Airport Hotels