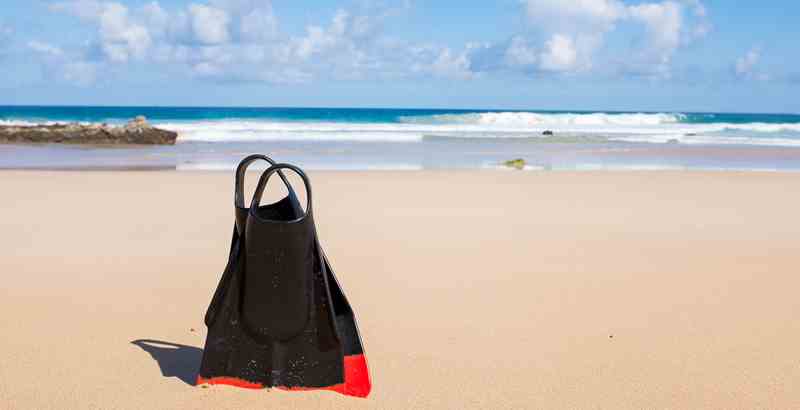 Lisbon Tourist Attractions
Lisbon and the nearby towns of Cascais at the coast and Sintra further inland have a wealth of interesting historic sights and beautiful aspects to offer. Blessed with stunning 18th century architecture and a setting in spectacular natural beauty right by the Atlantic Ocean, Lisbon is worth a lengthy stay.
Often described as the gateway into Portugal, Lisbon and its tourist attractions are spread out over a large geographical area. The town of Sintra for example was once the summer residence of the Kings of Portugal and before that, the Moorish occupants of Portugal resided there, when the fancy took them to leave Lisbon for a few weeks.
Firmly on the 18th and 19th century travelers map, Sintra already impressed Lord Byron with its romantic hilltop setting among the trees. From its amazing Moorish castle one can see all the way to Lisbon, from its palaces and sub-tropical gardens came the inspiration for Byron's poem Childe Harold and 21st century travelers flock to Sintra in June, when the annual fiesta is held and in July and August, when the annual Sintra Music Festival embraces the best classical music has to offer.
The Lisboa Card, a pass that entitles tourists to discounts on entrance fees to many Lisbon tourist attractions and savings at more than 40 participating restaurants and many shops, is available for periods of 24, 48 and 72 hours. It also entitles visitors to free public transport on buses, trams and metro trains within the city limits. Shops and restaurants participating in the scheme give between 10% and 20% discounts on meals, goods and services, while many museums and other family attractions are free of charge or open at a much reduced price for Lisboa Card pass holders. The card is available from the tourist desk at the airport and from the main tourist offices in Lisbon city center.
The Historic City Center bears witness to Lisboa being one of the world's oldest cities, despite having nearly been wiped out completely by a devastating earthquake that happened on 1st November 1755. However, there are still many fine examples of Baroque architecture left that the earthquake and subsequent Tsunami didn't destroy.
To the not quite so obvious Lisbon tourist attractions belong the very distinct districts, or bairros, the city is divided into. The Alcântara district has been attracting young club goers since the early 1990s, when the once industrial district began to transform into the chic and trendy location it is today. Here are the loft conversions, the smart new apartments, bars, cafes and discotheques that attract students and young foreign revelers alike.
Alfalma on the other hand is Lisbon's oldest neighbourhood and sprawls downwards from the Castle of São Jorge that has kept watch over Lisbon from its lofty hilltop position for more than 1,000 years to the River Tagus, once an important merchant route with heavy maritime traffic. As one of Lisbon's historically poorest quarters, it boasts winding, narrow streets, mixed use buildings with small cafes below and flats above. There are Fado bars and restaurants, tiny galleries and artists workshops, and plenty of converted old houses that offer cheap holiday accommodation in B&B and guesthouses.
Fado, the typically Portuguese melancholic style of music, can also be enjoyed in many restaurants, cafes and bars in the almost entirely pedestrianized district of Baixa and its neighbourhood of Bairro Alto, where Lisbon's young flock to enjoy Goth, Hip-hop, Punk, Reggae and Fado. Definitely among the top ten of the Lisbon tourist attractions, the eclectic mix of music clubs and vibrant, cosmopolitan nightlife attracts thousands of visitors every year.
Baixa on the other hand is the real city centre, where most of the buildings were constructed after the 1755 earthquake. Elegant and up-market, Baixa exudes sophisticated chic with its Rua Augusta and the famous Terreiro do Paço district. Belem is different still, boasting many fine museums like the Museu da Marinha and the Museu Nacional de Arqueologia for example, and a picture-postcard architecture that positively shouts "Enlightenment" and "Age of Discover" at the casual passer-by.
Seafarer Vasco da Gama's and other 16th and 17th maritime discoveries were charted on the many maps and splendid 17th globes that are displayed at the Maritime Museum, along with a small armada of model ships, nautical paraphernalia and royal barges that speak of the extraordinary wealth Portugal acquired thanks to discovering new worlds.
Lisbon tourist attractions are as varied and as manifold as the astonishing discoveries made by the country's most daring explorers.
UNBEATABLE VALUE CAR RENTAL

FREE
Amendments,
FREE
Cancellations,
NO
card fees!

airport_shuttle Need Airport Transfers?
Useful Information about Lisbon Airport